Ceres Ink | UV Offset Ink for Bank Card Printing | Model:YY319J-CD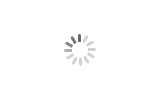 Ceres Ink | UV Offset Ink for Bank Card Printing | Model:YY319J-CD
Ceres

guangdong

7days

10000kg/month
Ceres Ink is a leading supplier of UV inks for today's high speed presses that require immediate curing to increase productivity.
Our latest UV inks are formulated for a wider variety of substrates including paper, plastic and metal
Ceres INK .
Tel +86 17328011019
Email:yinya103@enyyink.com
UV OFFSET CERES INK - For bank Card Printing
Offset Bank Card UV Curable Inks
Ceres UV Offset Bank Card Ink is a leading supplier of UV inks for today's high speed presses that require immediate curing to increase productivity.
Our latest UV Offset inks are formulated for a wider variety of substrates including paper, plastic and metal.
Responding to customer demand, and yet ever cognizant of our responsibility to environment, we have designed our UV Ceres inks for outstanding print quality and production advantages without neglecting the needs of our environment.
With less down time in package printing, Ceres's UV curable inks are more cost and energy efficient. And, because we use non volatile solvents in their production, our UV curable inks are one more way we are passing along the beautiful colors of the earth to the next generation.
UV Offset Ink

Ceres

Bank

Card

Series Ink
Comply with low halogen printing standard.
Suitable for paper, metalized film, surface-treated plastic substrates etc.
UV Ceres CD Inks
UVOffset Bank Card Ink - CD Yellow UV CD Magenta
UVOffset Bank Card Ink - CD Cyan Blue UV CD Black
UVOffset Bank Card Ink - CD 90 White UV CD 93 White
UVOffset Bank Card Ink - CD Overprint Varnish UV CD Matte OP Varnish
Resistance Properties -UV Ceres CD Series
Properties

Color Name

Light Fastness

Acid

Alkali

Soap

Solvent

Heat

Full*

Tint

Yellow

4

3

4

4

5

4

4

Magenta #

4

3

2

2

1

4

4

Cyan Blue

8

7

5

5

5

5

5

Black

7

4

4

3

2

2

5

90/93 White

8

7

5

5

5

5

5