Ceres Flexographic printing ink for washing cloth label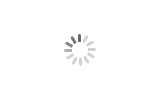 Ceres Flexographic printing ink for washing cloth label
Ceres

GuangDong

7days

10tons/month
No odor, strong ink coloring power, smooth and flat ink surface, good ink on flexo, and moderate drying speed. Prints are washable without fading, and can withstand strong water washing, stone mill washing, enzyme washing, etc
Flexographic printing ink for washing cloth label
Ink characteristics:
No odor, strong ink coloring power, smooth and flat ink surface, good ink on flexo, and moderate drying speed. Prints can withstand strong water washing, stone mill washing, enzyme washing, etc. They can completely replace similar imported inks.
Safety standards:
Oeko Tex 100 certified,
It has passed the European Union RoHS environmental protection standard,
It passed the US EN71-PART3 test.
Formalin free,
APEO excluded,
No phthalate ester plasticizer,
PVC free,
It meets the environmental protection and toxin free standards in Europe and America.
Scope of application:
It is applicable to all flexographic cloth label printing machines. The substrate is all kinds of textiles and chemical fiber products, trademark belts, shipping marks, ribbons, snow ribbons, thread belts, ribbons, webbing belts, polyester belts, cotton belts.
instructions:
1. Stir the ink thoroughly before use;
2. Please use special thinner to ensure performance, and adjust the dilution amount within 3~10%;
3. If the printing ink has higher requirements for washability and friction resistance, 3~10% of the special hardener can be added. After adding, it must be fully stirred. The ink can be used for about 4 hours. The ink can not be recovered until the ink is used up. After printing, it needs to be fully dried;
4. The conventional drying method is: hot air blowing and drying.
The printed trademark tape needs to be fixed in a constant temperature oven to achieve high color fastness. The silk ribbon and selvedge ribbon are dried for 4 hours in a 100 degree oven (2 hours in a 120 degree oven), and nylon, cotton ribbon and polyester are dried for 4-8 hours in an 80~90 degree oven to achieve high water resistance and dry cleaning resistance. Ink drying, adhesion and ink film characteristics are related to drying temperature and time.
matters needing attention:
1. This product is suitable for printing at room temperature. High temperature or high humidity weather will affect the use of ink. It is recommended to use it in an air-conditioned room between 15 and 25 degrees. If the objective use environment is poor, before use in high humidity weather, an electric hair dryer can be used to dry the water vapor solidified above the anilox roll and ink;
2. When using this product, please protect yourself and the working environment, and require necessary ventilation and personal protection;
3. Please seal the unused products and store them in a cool and ventilated place;
4. Different batch numbers or different manufacturers' production materials have different ink suitability, so trial printing is required to confirm that they meet the quality requirements before batch production;