Ceres YP UV Offset Ink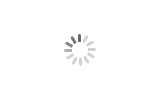 Ceres YP UV Offset Ink
Ceres

Guangdong ,China

3-5 working days after payment is confirmed

50 ton per one month
UV ink is a kind of economical and efficient ink, which has covered all printing fields. However, due to its higher price than solvent based ink, it is generally used in high-end printing.
The biggest characteristic of UV offset printing ink is the need to use UV lamp drying after printing. Can be printed on plastic, PVC, PP material.
we also have YP,YC,YY-313F-U,YY-313F-U for customers to choose.
Ceres YP UV Offset Ink

Introduction:
The difference between UV offset printing inks and other offset printing inks is that the ink layer is cured to form a film through strong ultraviolet light. The film-forming substance is initiated by a photoinitiator to undergo a rapid polymerization reaction, which is completed within a few seconds to tens of seconds. If it is not exposed to strong ultraviolet light, even if heated, the ink will remain in a viscous state for a long time and cannot be cured.
Package:1kg/can ,2.5kg/can
Application:PVC,PP,PET
Characteristic:
(1) The thicker ink layer can be cured at one time, and the thickness can reach 100~150um.
(2) Short curing time, low energy consumption, saving printing space and space, and high production efficiency.
(3) Reduce environmental pollution.
(4) Suitable for printing on substrates with large heat capacity.
(5) The printed matter is exquisite, good quality, high-grade, and the cured ink film has good heat resistance, solvent resistance and scratch resistance.
Company Informatio

Our Company always taking the aim of "surviving on high quality and seeking development with prestige", will offer the best service to customers at home and abroad wholeheartedly.
We have our own factory with professional Research and Development Department to producting products . And our product enjoy good quality and reputation,which very well sell in local market.Besides, Our engineers have over 16-year experience on printing .