Security Banknote UV Fiber And Watermark Paper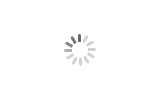 Security Banknote UV Fiber And Watermark Paper
Ceres

Guangdong ,China

15-45 working days after payment is confirmed

50 ton per one month
Security paper is a kind of special paper that has marks or hidden secret marks (patterns, patterns, watermarks, numbers, etc.) on the surface, and is not easy to imitate or change.
The security paper has high tensile strength, abrasion resistance and folding resistance. Has excellent water resistance and gravure printability.
This kind of paper is used to make banknotes, bank checks and coupons.
Security Banknote UV Fiber And Watermark Paper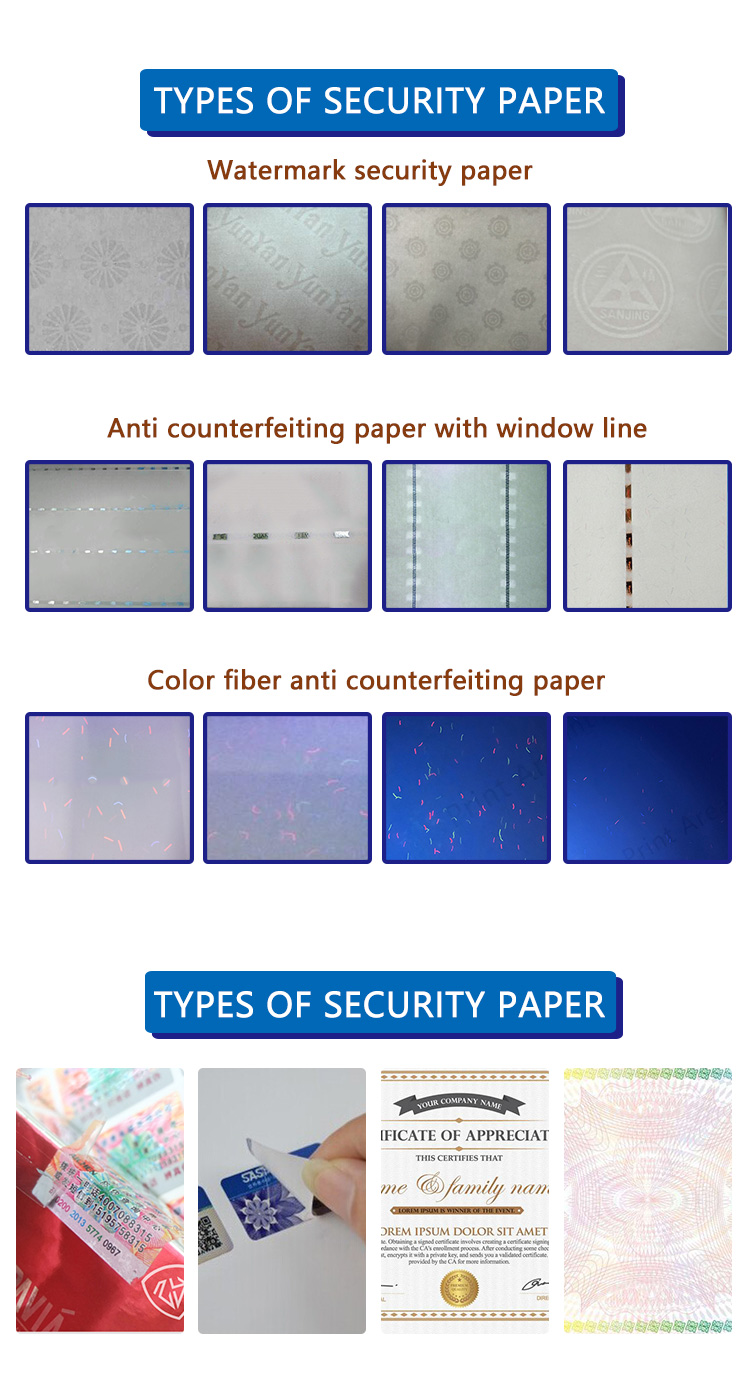 | | |
| --- | --- |
| composition | Cotton and other chemical wood pulp |
| Size | A4 or custom size |
| Thickness | According to the weight |
| Weight | Range from 28gsm to 250gsm |
| Color | Off-white,pink,yellow and custom color, Customize the pattern. |
| Anti-counterfeiting features | Watermark, security thread, invisible UV, micro text, intaglio printing, embossing, thermo-chromic ink, hologram hot stamping foil, rainbow printing. IR, etc . |
| Characteristics | Eco-friendly, endurable, waterproof, anti-counterfeit, heatproof, etc to your order. |
| Package | Roll /Sheet,Standard fluting box packing, shrink wrapping, pallet |
| Remark | Prices depend on the product details, please kindly provide detailed information, such as material, thickness, size, printing color, qty and other requirements. |
Watermark paper Technical features:

Black watermark: under natural light, the part with the graphic pattern watermark is thicker and darker than the rest parts.

White watermark: under natural light, the part with the graphic pattern watermark is thinner and lighter than the rest parts.

Fixed watermark: the watermark is located at a fixed position of the paper.
Full size watermark: the watermark is located across the full paper.


Verification method:
You can find a clear watermark in the paper when putting it in front of light
Security thread paper Technical features:
Security thread line paper is manufactured by putting a metal wire or plastic wire in the paper during the papermaking process .It can be divided into fully embedded security thread paper and window thread paper according to the manner of burying the safety siding. We also can add information on the thread such as the company name or product name and the color of the thread is different according to clients' requirement.


Recomand Products:
watermark ink
UV invisible ink
Optical variable ink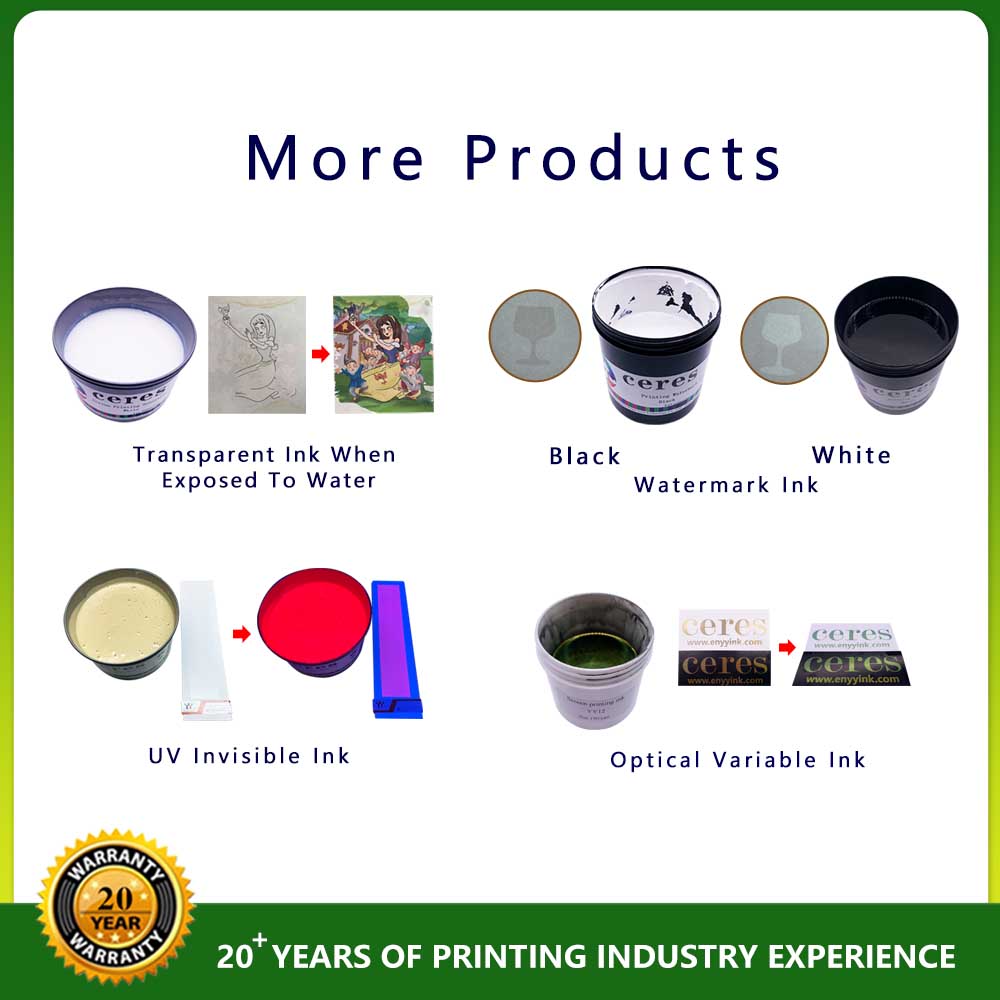 Our Factory