Ceres YY-500 Anti Set Off Spray Powder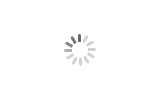 Ceres YY-500 Anti Set Off Spray Powder
Ceres

Guangdong ,China

3-5 working days

50 ton per one month
Spray powder is an indispensable tool in offset printing. The main raw material of our spray powder is corn flour, which is very environmentally friendly and has very small particles and will not affect the printing effect. The main function of spray powder is to prevent the paper from sticking dirty during the printing process and speed up the drying speed.
Characteristics of spray powder:
The flow rate can be controlled;
rubber Blanket ink pile less;
Plate wear less;
Excellent hydrophobicity and moisture resistance;
Free flow does not block the pipe or nozzle;
Ceres YY-500 Anti Set Off Spray Powder

Characteristic:

1. The spherical particles, the surface is smooth;
2. Liquid, spreading evenly;
3. Strict production, environmental safety;
4. Can be used for all kinds of printing machine.
5. The corn flour as raw material, particle smooth, with good ink assimilation.
Types:
YY-300,YY-500,YY-800


Company Information
We wholesale and retail printing inks, PS plate, blanket, pressroom chemicals, and all kinds of import and domestic brand printing materials, over one thousand models and specifications for your option.your inquiries are welcome!