Ceres UV Curing Varnish For UV Coating Machine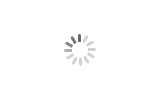 Ceres UV Curing Varnish For UV Coating Machine
Ceres

Guangdong ,China

3-5 working days after payment is confirmed

50 ton per one month
UV varnish is a transparent coating, also known as UV varnish. Its function is to spray or roll coating on the surface of the substrate, after the UV lamp irradiation, so that its liquid into solid, and then achieve surface hardening, scratch resistance, and the surface looks bright, beautiful, mellow texture.
UV Offset varnish has different powerful features of other UV coatings
1. Excellent adhesion.
2. High gloss and high fluidity.
3. The curing speed is fast. Under the premise of sufficient energy of UV machine, the speed can reach the efficiency of more than 8000 sheets of paper per hour, which greatly saves time.
Ceres UV Curing Varnish For UV Coating Machine

Our Company