Ceres Screen Printing Color Change And Optical Variable Ink For Security Paper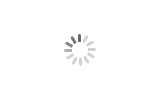 Ceres Screen Printing Color Change And Optical Variable Ink For Security Paper
Ceres

Guangdong ,China

3-5 working days after payment is confirmed

500kg per one month
Optical variable ink is also called color changing ink and chameleon. The printed sample shows two colors, such as: red to green, green to blue, red to gold, etc.
When looking straight or sideways under normal light, as the viewing angle of the human eye changes, it presents two different colors. This ink has strong light variable characteristics, large color difference changes, and obvious characteristics.
It does not require any equipment to be recognized, and its color angle effect cannot be reproduced by any high-resolution scanner, color copier, or other equipment. The printing features cannot be replaced by any other inks and printing methods, and the anti-counterfeiting reliability is extremely strong. Therefore, it has been designated by many countries in the world for the anti-counterfeiting of the most demanding and difficult currencies and securities. Some famous manufacturers also Has been used for packaging anti-counterfeiting.
Ceres Screen Printing Color Change And Optical Variable Ink For Security Paper

Introduction:
Optical Variable Ink will show different color in different angles.

Printing Method:
Screen printing,gravure printing.


Package :
0.1kg/can ,1kg/can
Color:
Green to blue ,red to gold ,purple to green ,brown red to green ,blue to purple red,green to purple and so on .

Usage :
Optical Variable Ink/OVI Ink 0 is widely used in security printing ,such as luxury products,wine box ,cigarate box,,currency,security document,label and so on.

Feature:
The security level is very high
Good color rendering and friction fastness;
The water-based ink belongs to liquid ink;
The storage stability is good and the operation is convenient.

Recommand products:
UV invisible ink
Watermark Ink
Fluorescent Ink ,
Security paper ,etc


Company Information

Our Company always taking the aim of "surviving on high quality and seeking development with prestige", will offer the best service to customers at home and abroad wholeheartedly.
We have our own factory with professional Research and Development Department to producting products . And our product enjoy good quality and reputation,which very well sell in local market.Besides, Our engineers have over 16-year experience on printing .