GTO52 Automatic Numbering Machine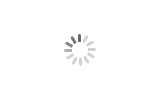 GTO52 Automatic Numbering Machine
Ceres

Guangdong ,China

3-5 working days after payment is confirmed

100000pcs per one month
The numbering machine is mainly used for offset printing machine and code printer, which is used to print various bills, forms, invoices and so on.
Our main sales number machine types are offset printing machine, special number machine, GTO number machine, automatic number machine, manual number machine and so on.
We can provide customized services, such as 6-30 digit number machine, Arabic text numbering machine , Gothic numbering machine , leibinger numbering machine .
GTO52 Automatic Numbering Machine
Note:
if you want to order a number machine, please provide the following information


Application:
Morganan/Davidson/Hamada/Multi/Ryobi/decision/Roland Practika/FJ58 / MO/Shinohara and so on
Question:
1.How to lubricate the numbering machine?
Answer: Before the numbering machine is installed and used each time, check whether there are any loose parts, and fill the oil hole of the bottom bracket and other movable links with lubricating oil with moderate consistency.
2.How to clean the ink of the numbering machine and prevent the numbering machine from rusting?
Answer: After the printing of the numbering machine is completed, the surface and internal residual ink should be brushed in time, and the numbering machine should be kept clean. It is recommended to clean it thoroughly with a neutral detergent once a week. Be careful not to use metal brushes, strong acids, and alkalis. Class cleaning agent. If it is not used for a long time, oil-penetrating seal, waxing or other measures should be taken to properly prevent rust.
3.How to calculate the service life of the numbering machine?
Answer: The service life of the numbering machine cannot be calculated according to the length of time. The correct service life indicator is the actual printing times